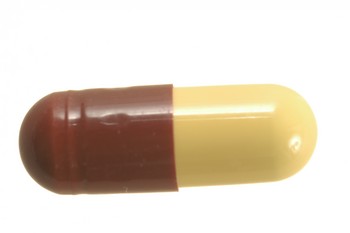 Sit in a room with a group paperboard carton manufacturers and they'll let you know in no uncertain terms that the paperboard carton is nothing short of remarkable. The mere fact that it performs as well as it does in today's competitive world of packaging options is a testament to high technology, engineering and design innovation.
Because of its overall performance factor, according to the Paperboard Packaging Council, when comparing year-to-date data, April marked the third consecutive month in 2003 to show year-over-year increases in paperboard shipments.
This growth emphasizes that the paperboard carton is so much more than a box--it's a multifaceted value-added component of the product it's housing.
In fact, according to Tony Petrelli, vice president, marketing and business development at Caraustar, the paperboard carton is like a television or radio spot--only the carton gets more airplay when it comes to emphasizing a food, pharmaceutical or cosmetic company's brand equity.
"The best cartons," Petrelli says, "are designed to stay with the consumer so when the consumer goes to get product out of the package, the brand is always right there in front of his or her eyes."
Market mimics
Recently, paperboard carton styles have been converging in the pharmaceutical and personal care industries.
The personal care industry is concerned about packaging costs as well as product performance and delivery. They want less expensive board, faster design and throughput while emphasizing high quality.
On the other hand, the pharmaceutical industry--particularly in the over-the-counter (OTC) arena--is becoming more personal care-like in their search for product and brand differentiation. Some of the things the personal care industry has always demanded are now being adopted by drug companies--high-end graphics, glossier paperboard, functional package designs.
An example of this can be seen with Bristol-Myers Squibb Co.'s Excedrin[R] Quick Tabs[TM] headache medication.
Finding the right board was a challenge for this product because, literally, the technology behind such high-end board grades starts with a seed. Improving a board's quality begins with the tree used to provide the board's pulp.
Structural strength and smoother board is dependent on the types of fibers used to construct the board. Before actually designing the paperboard carton, some manufacturers modify and plant trees designed to accommodate the type of board their customers are demanding. Soft wood trees such as pines have longer fibers so board that stems from them is stronger while hard wood trees (oaks, maples) give out a smoother, more graphic friendly substrate.
The challenge for the Excedrin Quick Tabs carton was that it needed both high-quality graphics and had to have the structural strength to handle the shipping and retail environments. Bristol-Myers Squibb decided on MeadWestvaco's Forte[TM] solid fiber board because it combines a bright-white coated facing stock with a Kraft board to deliver sturdy packaging that can reproduce brilliant color graphics without washboarding. The board also allows direct printing on the facing sheet, saving time and money by eliminating the need to laminate an offset-printed lightweight bleached board to single-faced corrugated.
According to Steve Pohlman, director of marketing, packaging and specialty for MeadWestvaco, paperboard packaging offers a wide variety of formats that provide multiple panels for pharmaceutical packages needing to comply with new labeling regulations, as well as a surface that can be upgraded in numerous ways to provide shelf appeal.
Says Bob Burckle, director of new business development at Neff Packaging, "The key is understanding what you want to accomplish with your carton. You have to decide which board works most efficiently to bring the best possible solution that incorporates thought and analysis about how the carton accents the product."
A world of beauty
While planning a major national launch for a new beauty product, it was critical for Church & Dwight that the packaging for its Lineance products reflect not only the personality of the brand, but the experience the consumer would have using the products.
Four cartons were needed for the Lineance[TM] European Body Essentials line: an auto bottom carton for the Bikini and Body Hair Removal Kit, a straight tuck carton with a die cut window for Facial Hair Removal Cream and straight tuck cartons with an internal panel and die-cut window for the Skin Nourishing Lotion and the Leg and Body Hair Removal Kit. Church & Dwight worked with Sonoco to bring the Lineance cartons to life where design reflecting elegance was a requirement.
Church & Dwight was looking for a distinctive cosmetic package in the marketplace. It wanted a combination pearlescent coating and foil stamping to create a unique visual effect, giving it a high quality look. For the carton, solid bleached sulfate (SBS) virgin board was used because of its ability to handle graphics that need luster.
To put the carton together, multiple production steps were required. The cartons were first printed with four-color process inks then UV and pearlescent coatings were applied to provide a shiny, black pearl appearance.
"In the world of beauty, appearance is everything," says Church & Dwight's marketing director Elizabeth Houlihan. "The upscale features of the cartons convey the luxurious nature of this new product."
Emulating the pharmaceutical approach toward design, Lineance cartons also include text-rich product information, date and supply chain coding information and usage instructions.
To Rick Sury, vice president of strategic partnerships and partnership services for the contract pacakaging and specialty cartons business unit of Alcan Packaging, differentiating the paperboard carton is key to technological advancement and innovation. "What you're seeing are more design variations, high-end graphics, unusual structures and holographic laminates," says Sury.
An example of paperboard carton design differentiation can be seen with the Forever Elizabeth package. The carton uses a metallized laminate from Unifoil and is then coated with Toray Plastic's LumBrite, a holographic PET laminate, which offers high optical properties. This particular hologram is not a three dimensional hologram but uses a light defraction pattern embossed directly into the film.
Paperboard cartons are a value-added component of the product itself. An example of a technologically advanced value-added paperboard carton is the carried blister pack used for GlaxoSmithKline's (GSK) antiepileptic drug Lamictal. According to Tim Ramge, account manager for the Specialty Packaging Division of Caraustar's Custom Packaging Group, Lamictal was originally packaged with five weeks of dosing on four separate cards. Working with GSK, Caraustar designed the package to incorporate the same amount of dosing on a single card that folds down into one compact package. The key was to enhance compliance, while making more efficient use of the physician's time when instructing a patient on dosing.
In the end, paperboard cartons are a billboard for brand equity--sometimes 10-color printed, sometimes embossed--with blazing graphics that burn into the consumer's subconscious so when they go to the store, they'll buy that brand again.
For more information
The following companies helped with the
research of this article:
Alcan Packaging
514-457-4555; www.alcan.com
Anderson Packaging Inc.
815-484-8900; www.andpkg.com
Caraustar
770-948-3101; www.caraustar.com
Colbert Packaging
847-367-5990; www.colbertpkg.com
MeadWestvaco
800-418-0397;
www.meadwestvaco.com
MeadWestvaco Coated Board
334-448-6323; www.coatedboard.com
Neff Packaging
937-233-3333; www.neffpackaging.com
Paperboard Packaging Council
703-836-3300; www.ppcnet.org
Rock-Tenn Co.
770-448-2193; www.rocktenn.com
Sonoco
843-383-7794; www.sonoco.com
Toray Plastics
401-294-4511; www.torayfilms.com
Unifoil
973-244-9900; www.unifoil.com
RELATED ARTICLE: Recycled paperboard--a viable contender.
Almost 49.4 million tons of paper are currently recycled into recycled paperboard (RPB). According to the American Forest and Paper Association, 2.8 billion tons of folding cartons made from 100% RPB were produced in 2000. RPB has been prevalent in the food, beverage and personal care packaging industries for some time. What's new is that the pharmaceutical and medical industries are starting to take notice of this versatile packaging board.