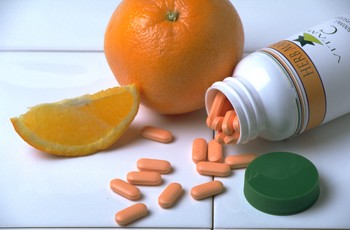 FRANKLIN LAKES, N.J.--Spending on prescription drugs for infants, children, adolescents and young adults has mushroomed 85 percent over the last five years, with pediatric drug spending in some categories soaring by more than 600 percent, according to new research from Medco Health Solutions. Those growth rates are the highest for any age group, the company reported.
In its 2002 Drug Trend Report released Sept. 19, the giant prescription benefits and health management firm noted that the nation's youngest patients "are taking more--and more costly--medications for longer periods of time." The report was based on a review of the prescription drug use of some 500,000 people under age 19, according to Medco.
The report tracked an explosive rise in prescription utilization among those younger Americans. Spending for pharmaceuticals jumped 28 percent in 2001 among the under-19 age group, Medco noted, compared with a 23 percent growth in prescription spending for 35 to 49 year olds and a growth rate of less than 10 percent among those ages 65 and older.
Driving that growth of pharmaceutical spending among children and teens were three primary medical conditions, according to Medco: asthma, allergies and infections. Also pushing spending up were drugs to treat neurological and psychological disorders, as well as dermatologic medications.
"In some drug classes, new medicines [in those categories] have driven increases in spending by more than 600 percent since 1997," Medco reported.
"Increased diagnosis rates and new medicines are two key areas contributing P to the higher cost and 1 utilization of prescription drugs, providing more effective treatment and significantly improving the quality of life or America's children," said Medco's chief medical officer Dr. Robert Epstein. "The good news is that parents and pediatricians have become much more active in recognizing illness in children and pursuing treatment."
As an example, Epstein cited new treatment trends in asthma, where drug spending increases are closely linked to therapeutic results and a decline in pediatric emergency room visits for respiratory problems. 'This would suggest that aggressively treating certain conditions, such as asthma, might result in healthy children without repeated office visits, longterm care or hospitalization," he said.
Overall, Medco researchers who looked at pediatric drug trend data found that younger patients are taking 34 percent more medication than they were five years ago, based on days of therapy. More than half the increase m drug spending for children, the study's authors concluded, was a result of rising drug prices due to inflation and the introduction of new, often more effective, but more expensive drug therapies.