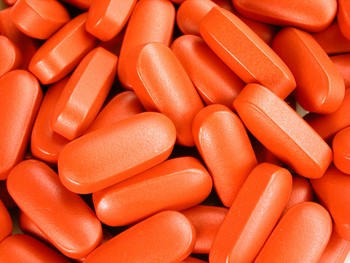 Even as other sectors of the domestic converting marketplace have continued to dwindle, the U.S. pharmaceutical market has remained relatively stable with its high demand for paperboard products and its respectable profit margins. Considering that a majority of Americans take at least one prescription drug each month, the numbers should not come as a surprise.

However, no industry paints a perfect picture, and the pharmaceutical industry is no exception.

"Drug manufacturers are difficult customers. They demand the best, study materials until they are sure they meet the needs, evaluate suppliers on their internal quality systems and ability to produce and then bargain on pricing," says Ron Pilchik, an industry analyst and principal consultant with the Cherry Hill, N.J.-based Techmark Group. "Companies considering entering this market should prepare themselves for a tough road to qualification."

Pressing Issues

According Don Huttlin, president of the Chesapeake Corp. subsidiary Green Printing and Packaging located in Lexington, N.C., there are a few significant challenges for converters supplying the pharmaceutical industry. "The largest revolves around the strict quality constraints, which require that suppliers are cGMP [current good manufacturing practices]) certified by pharmaceutical companies," he says. "This says the quality control systems meet the manufacturer and the FDA requirements."

Typically, this is a lengthy process to ensure existing procedures match what each company is looking for in a supplier, explains Huttlin.


"If a firm is already ISO-certified, obtaining cGMP compliance really is the next step, followed by achieving AIB compliance to demonstrate cleanliness," he says. "If you are trying to go from no certification to cGMP, the process will be arduous and will most likely take a few years."

The ongoing regulatory changes within the industry also present challenges to paperboard converters in this sector. "Usually the FDA imposes these changes and requires that you are flexible enough to change to meet the requirements as they come to fruition," Huttlin says.

Pilchik adds since drug products are clearly the most regulated products in most of the industrialized world, the industry often considers paperboard a secondary packaging material for drugs. However, the labeling requirements, which typically relates to printing quality, are stringent and paperboard printability can be key to the acceptability of paperboard entities, explains Pilchik.

"The biggest issue is that while paperboard packaging rarely ever comes in contact with the drug entity, the highest quality materials must be used to minimize particulates and enhance printability on the various package types in common use," Pilchik says. "Paperboard quality is also important to minimize environmental hazards from degrading the materials, and to provide enough internal strength to permit the use of various tamper resistant and tamper evident methodologies."

Noticeable Trends

According to Huttlin, Green Printing and its sister company, the Field Group, which is currently the top provider of paperboard to the pharmaceutical industry in the U.K. and in Europe, have noticed that the major pharmaceutical firms are now implementing cost reduction initiatives--similar to those used in the automotive industry.

"From their standpoint, they need to increase their earnings in absence of the next chain of blockbuster drugs," Huttlin says. "Obviously, the latest string of major drug recalls [such as Vioxx] has not helped. Essentially, they are just taking a closer look internally to see where they can improve their efficiency and purchasing operations. This is definitely making the industry much more competitive."

Another noticeable trend has been the reduction in lead times, explains Troy Turley, Green Printing's vice president of sales and marketing.

"Lead times of three to four weeks have dropped to five days and with all the competitors, you had better be able to produce," he says. "If you looked at this industry just five years ago, there was certainly a different picture."

Pilchik adds pharmaceutical companies are marketing more and more drug products in "cards" or packs containing the entire regimen for the usage of the drug therapy in one unit.

"Known as compliance packaging, this approach is growing and requires the increased use of paperboard," Pilchik says. "Also, the continuous dynamic from prescription to OTC [over the counter] for drug products shifts the need for high- quality shelf pack graphics from behind the counter traditional bottles and jars."

Equipment Requirements

According to Turley, the industry's unique demands require that converters continue investing in specialized equipment and resources.

"The accountability and traceability of each product issue requires that you have scanners and detectors to make sure you have control of each product," Turley says. "If there ever is a quality issue, the pharmaceutical companies want to be able to go back into your processes and see where it happened, why and what can be done differently to avoid the same situation in the future."

Suppliers also must look at investing in production systems that are more agile to maintain the returns without the quantity, explains Huttlin.

"It is a challenge in that many firms are looking to reduce both cycle times and lot sizes to reduce their inventories and risk of obsolesce," he says. "You need to be able to accommodate this. As a result digital printing requirements will most definitely increase in the near future since the smaller lot sizes and cycle times make digital printing far more economical."

Some of the most common equipment required includes press-integrated barcode scanners, product segregation systems and other system investments designed to ensure the data integrity of art and text files for cartons, labels, and leaflets.

"If you are doing leaflets and labels, you also require folding equipment to be able to provide a fillable product to the pharmaceutical company," Huttlin says.

"As far as equipment, the biggest difference is the strict control the pharmaceutical industry requires," Turley says. "You cannot be a supplier without having the monitoring systems in place. There are some increased costs to continue to make investments and upgrade systems continually, but this is a zero defect industry and there are no exceptions."

Turley also stresses the importance of realizing that success is not as much about machinery and technology, as it is about culture, procedure and process.

"Anyone can buy the technology, but what makes a difference is how you approach the marketplace," he says.

Achieving Success

"The major players in the pharmaceutical industry rely heavily upon suppliers to continue providing them with advances," Huttlin says. "There is still profit in this industry, but you need to take to heart that being active in the industry requires ongoing investment to stay ahead of the regulatory changes and other requirements."

Advances from Green Printing and Packaging and its sister companies have included some technical design services to the industry throughout the world as well as the development of mini booklets and label cartons that have helped Green differentiate its customers.

"We feel this makes attractive to the customer," Huttlin says. "We can provide turnkey solutions from creative design to fulfillment throughout the world, which has provided us with a network for distribution of product consistency."

Green is the first venture in a series for Chesapeake to make its presence know in the U.S. marketplace. In the next 18 months, Huttlin expects the firm will make some strategic acquisitions to firm up its position and increase its footprint.

"Our long-term strategy is to be the key supplier in this sector," he says. "Fortunately, we have the resources to continue adding this value to our offering."

RELATED ARTICLE: Recycled advantage.

Recycled paperboard offers marketplace newcomers a competitive advantage, according to David Phillipes, 100% Recycled Paperboard Alliance (RPA-100%) member and vice president of sales, Specialty Packaging Division of Austell, Ga.-based Caraustar Industries, Inc. Recycled paperboard offers a differentiating advantage.